Listings
Search Jobs & Internships:
July 15, 2014
Summer Internship Opportunity
Marie-Christine Giordano Dance is looking for an administrative intern for the summer. Starting date: July 15. Minimum 3 months. Great opportunity to perfect your skills in strategic planning, marketing, financial management and much  more. To apply email your resume to info@mcgdance.org with Administrative Intern in the subject line.…
May 2, 2014
Director of Programs and Presentation, Gibney Dance
Gibney Dance seeks to hire a Director of Programs and Presentation. Job Location: New York City The Director of Programs and Presentation is responsible for developing and implementing the curatorial vision for the organization's multiple performance spaces, and for guiding aesthetic values and activities in consultation with the CEO & Artistic Director. Major emphasis will be placed on curatorial…
April 17, 2014
Dance Entropy Seeks Intern for Two Month Project
Valerie Green/Dance Entropy, a Long Island City-based modern dance company, seeks an intern to be in charge of an online auction fundraiser from start to finish. Applicants must be responsible, thorough, possess strong computer skills, and the ability to communicate well both verbally and in writing. MUST be able to commit for the entire two month period, which will start May 1st. Hours are flexible…
April 16, 2014
Dancewave Company II Coach
POSITION: Dancewave Company II Coach REPORTS TO: Executive/Artistic Director (ED) and Coach Coordinator SALARY: $16/hour HOURS: Part-Time Position Mondays 5-7:30 starting September–December 2014 (Fall Semester)                                        January–June 2015(Spring Semester) Dancewave Company II productions and events in Fall Semester: Company Orientation and Holiday…
April 15, 2014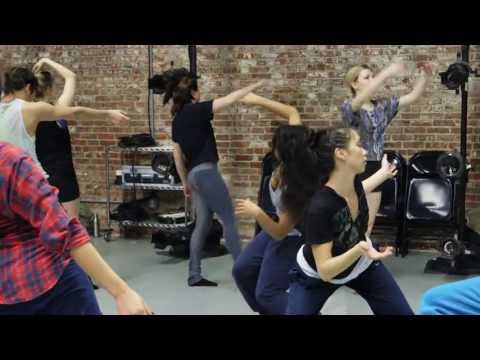 Job Opportunity at Peridance Capezio Center
Assistant to the Director of Development and Public Relations + Design Assistant to the Executive Director of Peridance Contemporary Dance Company Apr 15, 2014 Requirements: -Excellent communication skills both spoken and in writing, the ability to edit written work with a keen eye for detail -Fluency with all Microsoft Office applications on Mac -Fluency with Adobe Photoshop and/or Illustrator, Adobe…
April 15, 2014
DANCE EDUCATORS/ TEACHING ARTISTS Part-Time / Seasonal
DANCE EDUCATORS/ TEACHING ARTISTS Part-Time / Seasonal   New York City Ballet (NYCB) is seeking talented, committed, energetic and experienced Dance Teaching Artists to join its roster for the 2014-15 school year.  The NYCB Education Department offers three in-school residency programs, from two months to five months in length, for elementary and middle students throughout New York City's public…
April 10, 2014
o f b o n e s | | h o l l y e b y n u m seeks Administrative Intern.
Intern will work closely with the Artistic Director to plan and execute objectives for the Spring and Summer company seasons. Intern will gain experience and knowledge pertaining to the inner workings of a start up performance company. Intern will help with booking rehearsals, website design and upkeep, film shoots, festivals, budgeting, general administrative support, etc. Commitment: Four hours…
April 9, 2014 305 Fitness Cardio Dance Instructors Needed
We are seeking our next badass to teach our lively dance cardio classes. No fitness experience required. Looking for energetic, smart, creative, and fun-loving dancers.   A job as an instructor at ((305)) is the perfect compliment to your performing career. Our classes are fun and lively to teach. You dance, jump, and bring life to the classroom, inspiring non-dancers to move their bodies. Educationally,…